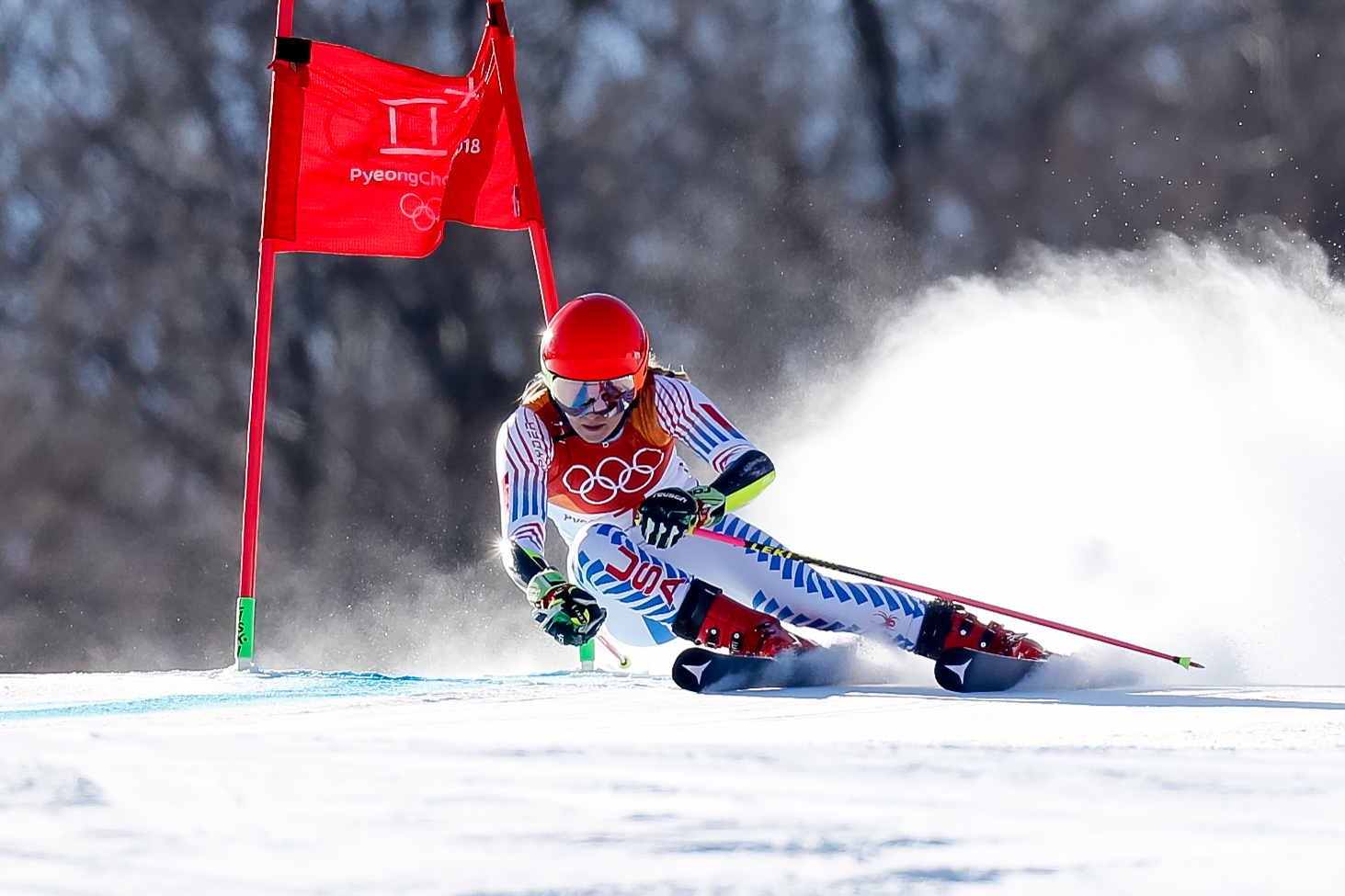 Where and when are the 2022 Winter Olympics taking place?
In the wake of the success of the Tokyo Summer Games, the Beijing Olympic Winter Games arrive, just as adrenaline-charged, a moment celebrating all the sports associated with the world of snow and ice.
Among the many highlights expected on the rinks and slopes of the Chinese capital are American ski champion Mikaela Shiffrin and snowboarder Chloe Kim, as they both try to retain their historic gold medals.
Although this is the first time that China has hosted the Winter Olympics, many will recall that Beijing was the host city for the 2008 Summer Olympics, a fact reflected in the torch designed for the 2022 Games.
Games organizers wrote in a statement, "The 2022 torch design honors Olympic heritage in the Chinese capital by featuring a design similar to the 2008 Olympics cauldron, which resembled a giant parchment."
With the Winter Olympics coming so soon after the pandemic-postponed Tokyo Games, people have likely developed a taste for the sport from start to finish, which means they're probably eager to know when. the Beijing Games will begin.
Read on to find out when to watch the best of Beijing, from the date of the opening ceremony to the dates of the record 109 scheduled events.
Where are the 2022 Winter Olympics?
The 2022 Beijing Winter Olympics are scheduled to officially kick off on Friday, February 4.
However, the Games actually start on Wednesday, February 2, with the mixed doubles curling round robin, two days before the official opening ceremony curtain raises.
The capital of China is 13 hours ahead of the Eastern time zone, which is similar to the Tokyo time difference. As a result, sports fans should once again expect to see evening events broadcast live on their screens in the morning, and vice versa.
The 2022 Games will then take place for more than two weeks, before closing on Sunday February 20 with a second ceremony.
There, the Games will be handed over to the Italian cities of Milan and Cortina d'Ampezzo, hosts of the 2026 Winter Olympics.
Beijing 2022 Olympic Games program
Alpine skiing (February 6-11; February 13; February 15-17; February 19)
Bobsleigh (February 13-15; February 18-20)
Biathlon (February 5; February 7-8; February 11-13; February 15-16; February 18-19)
Cross-country skiing (February 5 and 6; February 8; February 10-13; February 16; February 19-20)
Curling (February 2-20)
Freestyle skiing (February 3; February 5-10; February 13-19)
Figure skating (February 4; February 6-8; February 10; February 12; February 14-15; February 17-20)
Ice hockey (February 3-20)
Luge (February 5-10)
Nordic Combined (February 9; February 15; February 17)
Snowboard (February 5-12; February 14-15)
Ski jumping (February 5-7; February 11-12; February 14)
Skeleton (February 10-12)
Speed ​​skating (February 5-8; February 10-13; February 15; February 17-19)
Short Track Speed ​​Skating (February 5; February 7; February 9; February 11; February 13; February 16)