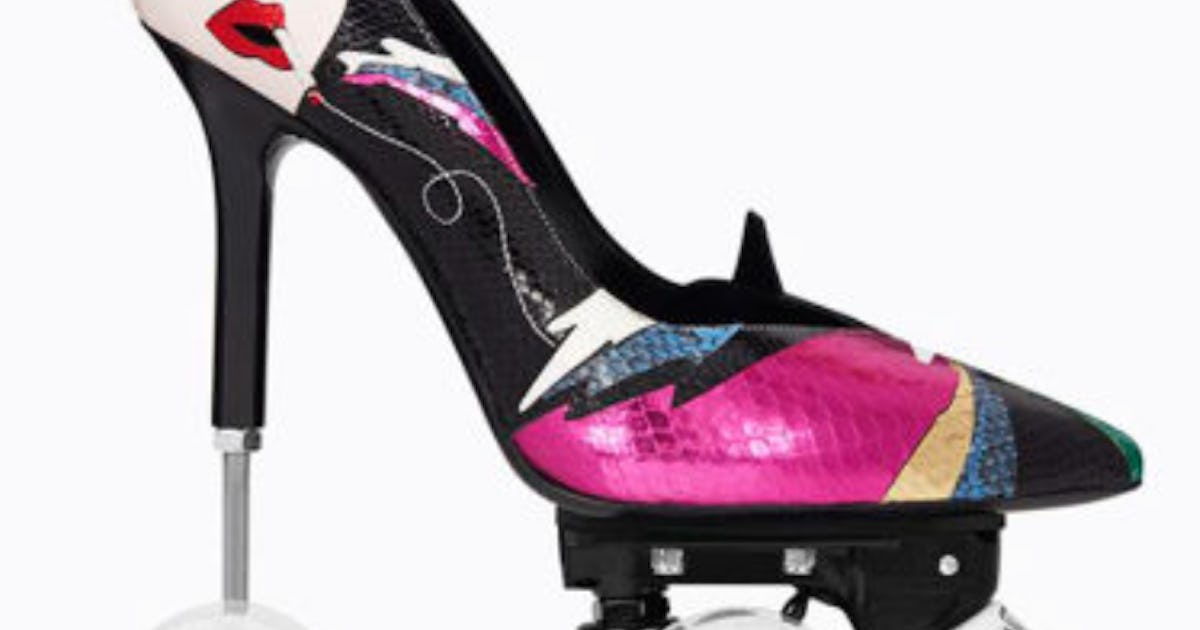 Saint Laurent's Roller Skate Stilettos Actually Happened
Stiletto heels are notoriously difficult to walk on. You need balance and you're basically wobbly. Roller skates are another form of "shoes" that take time and effort to master. Both can cause bodily harm otherwise, uh, exploited correctly and carefully. So, Saint Laurent Roller Skate Pumps are a fashion anomaly, as they combine two types of delicate shoes.
IDK if even Lady Gaga, a notorious lover of skyscraper heels, could pull off those ridiculous shoes without a fuss.
Remember when Rihanna launched her denim shoe collection with Manolo Blahnik last year? She noted that the impractical but sexy thigh-high boots were "a hassle".
Well, that distinction has been usurped and now belongs to Saint Laurent needle skates. These babes are dangerous and I'm not saying that figuratively because they are very tall and have a sexy pointy heel. They're riskier than risky, yo!
Marie Claire pointed out that this heel x skate hybrid costs £1,995, which converts to around $2,600.
I'm not sure on what occasion we would wear these "shoes". But they are certainly a wonder to behold and admire. I admit I'm "oohing" and "aahing" over them because they're so confusing, unique, and beautiful, while still leaving me scratching my head.
Looked.
The details are breathtaking. The mechanics look pretty on point. But logistically, I can't figure out how to wear them, let alone what outfit I'd pair them with.
Here's what Twitter thinks of this trendy roller derby accessory.
I mean…yeah! This is most likely the result of wearing them.
I would love to see Hazza show off her skating skills.
This Twitter user is right. Heels can be hell for your feet. I know I love the look, but after three hours in a pair, I want to set them on fire. The addition of roller skates certainly throws the gauntlet.