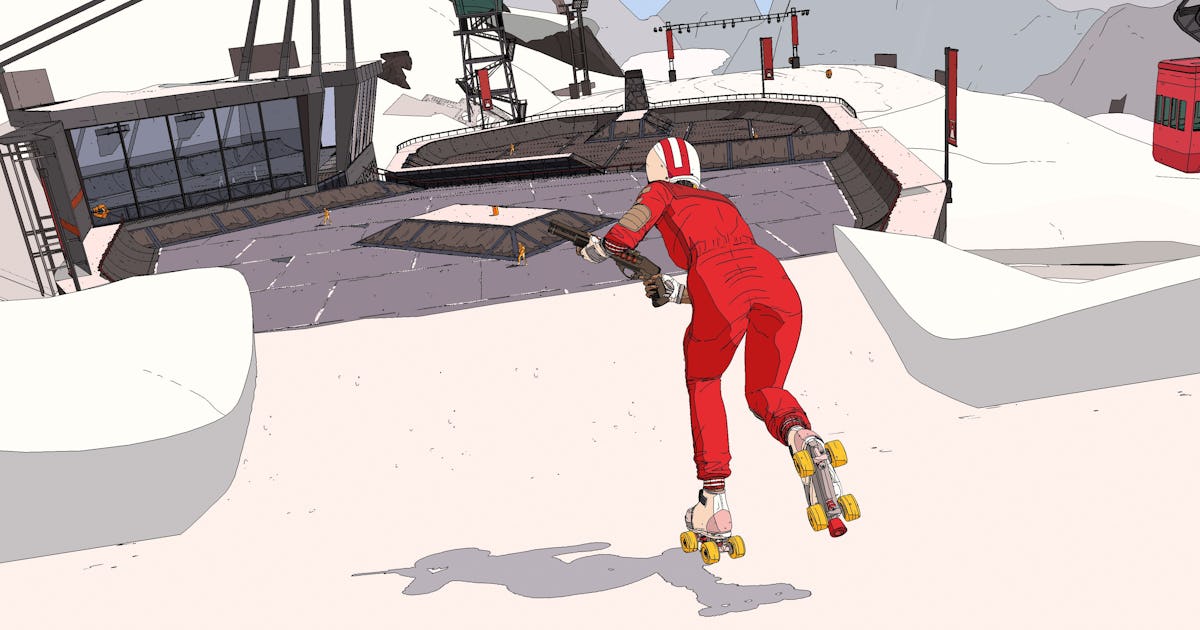 'Rollerdrome' release date, trailer and gameplay for the gun-filled skating game
If you already thought roller derbies were dangerous, wait. The developers of the critically acclaimed skateboarding game OlliOlli World focus on a new sport on wheels: rollerblading with guns. rollerdrome, a game that revolves around a fictional blood sport of the same name, is the latest action game from Roll7 set in a dystopia of 2030. Aim for the top while investigating a sinister corporate secret in this retro-future adventure – or just climb the leaderboards for fun. Here's everything we know so far about rollerdrome.
What is the rollerdrome release date?
rollerdrome will be released for PlayStation 4, PlayStation 5 and PC (via Steam) on August 16, 2022.
It was one of the newly announced games in this summer's PlayStation State of Play. Fans won't have to wait long, as the release date only comes two months after the reveal.
is there rollerdrome trailer?
Yes! rollerdrome The first trailer premiered at PlayStation State of Play on June 2. It starts with a voiceover of the premise, like it's a sci-fi movie instead of a roller-skating game with guns.
In the year 2030, a new blood sport takes hold of the globe. And in the arena, there will be only victors… and deaths.
Cue your skater rolling in the ring, dual guns blazing. You take down an opponent, spin around in the air to grab a power-up, then shoot the next one. The "retrofuture" backdrop stands out with its fine lines and bright, simple colors that look like they're straight out of an 80s newspaper cartoon. expect rollerdrome world.
What is rollerdrome gameplay like?
rollerdrome is a single-player third-person shooter that is basically an action game. You shoot, you dodge and you skate. Take down your opponents and dodge their attacks. As seen in the trailer, the player will have to shoot other skaters and adjust their tactics depending on the opponent. Some enemies have shields, smoke bombs, and other dangers to counter.
rollerdrome looks as something that would be a multiplayer game due to the competitive aspect of its premise. At the time of writing, its promotional copy explicitly states that it is a single-player game. However, it implements online leaderboards so players can compete using their personal bests. There's even an "Out For Blood" mode, which is billed as the "most extreme test of skill and agility".
It is not clear if rollerdome story will be as big as self-imposed challenges like the aforementioned "Out For Blood" mode. At the very least, a story with the bare bones of a plot Is to exist.
What is the rollerdrome setting and story?
rollerdrome takes place in a future where a blood sport called Rollerdrome has become the public's new obsession. It has a dystopian backdrop where corporations have taken over, which is where the protagonist comes in. Our hero is here to uncover the secrets of a corporation called Matterhorn and also become the champion of the Rollerdrome. The exact year is 2030 – not that we're about to pit roller skaters against each other in battle royales.
So what is the protagonist's connection to Matterhorn? What is their motivation to become Rollerdrome champion? You either have to wait for more news or play the game to find out the answer.