Plans for two borough parks on Fairground Avenue in Carlisle nearing completion | La Sentinelle: News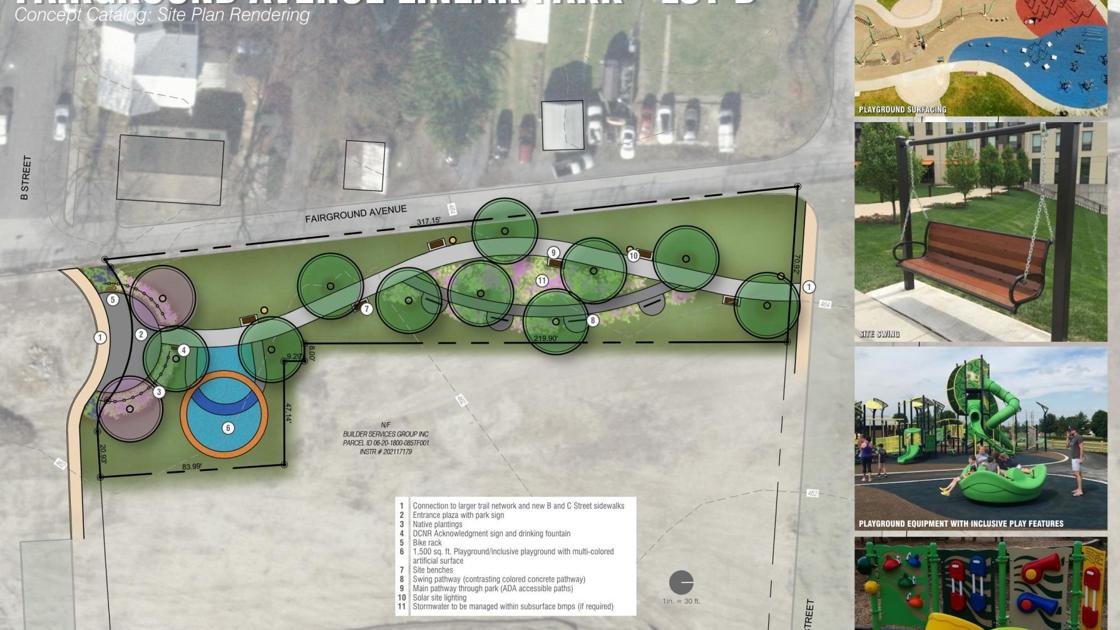 Plans for two borough parks on Fairground Avenue in Carlisle nearing completion | La Sentinelle: News
[ad_1]
The Carlisle Parks and Recreation Council expects plans to be finalized next month for the construction of two parks, one of which will be for skateboarding, along Fairground Avenue.
Engineer Chris Chiampi of Frederick, Seibert & Associates presented plans to the board of directors on Thursday with a "slightly more precise" design for the two plots, and concrete designer Matt Arment also answered questions from local skateboarders. on the design of the skate installation.
The two lots were ceded to the borough by Carlisle Auto Industries, the development company associated with Carlisle Events, as part of the overall redevelopment plan of the former IAC / Masland factory site.
A plot at the southern end of the site, about an eighth of an acre adjacent to the railroad tracks, is planned for a skate park. Following feedback from local skaters, Arment's preliminary layout would have the park divided roughly evenly between a skate bowl and an area with pads for tips.
The second parcel is approximately half an acre running along Fairground Avenue between B and C streets, and is expected to be a more traditional park with green spaces, a playground, a walking path, and swivel and fixed benches.
A final review and approval of plans for submission to borough council will likely be scheduled for the December Parks and Recreation Council meeting, said Borough Parks and Recreation Director Andrea Crouse.
Construction of the parks is expected to begin in March 2022 and should be completed by the end of June, when the payment period for the state grant funding the project ends.
The grant from the Pennsylvania Department of Conservation and Natural Resources is a matching grant of up to $ 300,000 from public funds, giving the project a budget cap of $ 600,000, with a final price to be determined, said Crouse.
Subscribe to our Daily Headlines newsletter.
[ad_2]