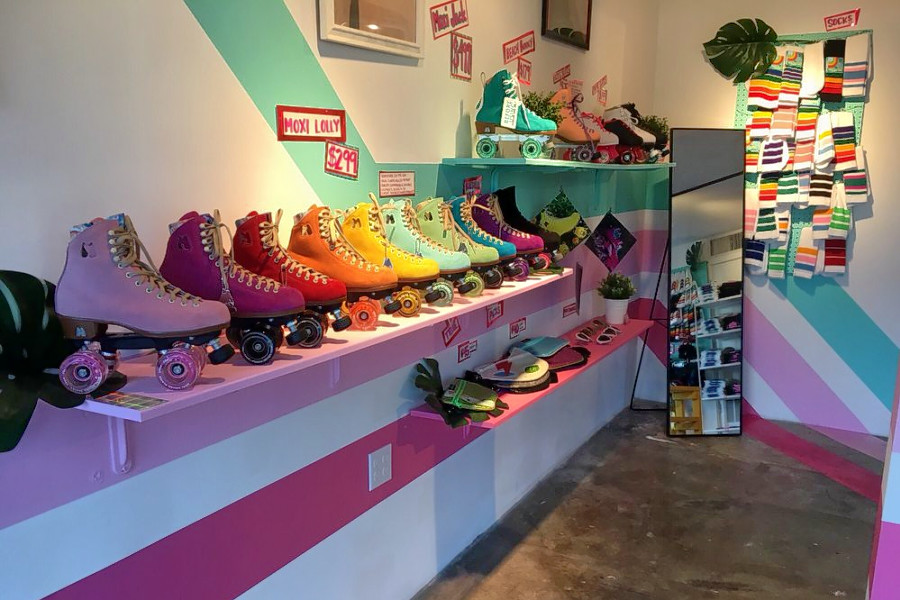 Moxi Roller Skate Shop is now open in Venice, with custom skates and more
A new roller skate business has opened in the neighborhood. The newcomer to Venice, called Moxi roller skate shop, is located at 1501 Main Street.
The store – with an additional location tucked away in Long Beach – specializes in colorful custom roller skates and wheels in styles like the Moxi Lolly with colored nylon plates or the recently launched beach bunny skates with vegan vinyl exteriors. (You can check the online store here for a complete list of products.)
Want to be really creative? Come develop custom skates using (almost) any shoe/boot found in your closet. (Visit here for prices.)
Moxi Rollerskate Shop is off to a great start, with a five-star Yelp rating.
Yelper LadyMonique S., who reviewed the store on July 7, wrote, "I stopped in to buy wheels for my skates, and the staff were very friendly and helpful. They took the time to explain the full selection of different types and colors of wheels they offer. I found exactly what I needed."
"Such a beautiful place, filled with amazing and informative staff," share Yelper Sophia S. "The interior is creative, open and inviting."
Interested? Stop by to welcome the new business to the neighborhood. Moxi Rollerskate Shop is open from 11 a.m. to 7 p.m. daily.