[ICE TIME] Yuma Kagiyama and Kaori Sakamoto favorites to win world titles in France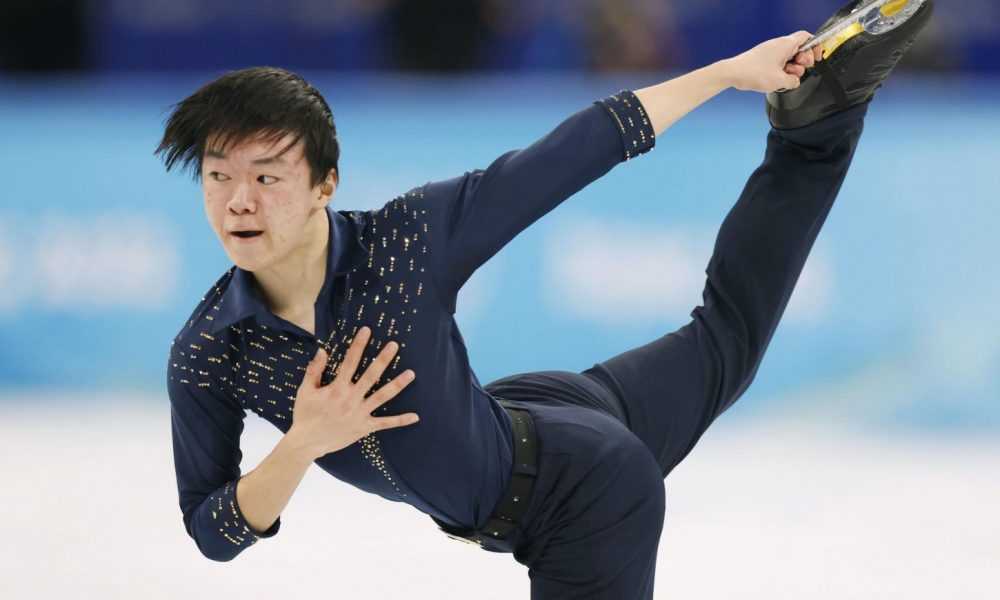 [ICE TIME] Yuma Kagiyama and Kaori Sakamoto favorites to win world titles in France
~~
Nathan Chen's withdrawal from next week's world championships in Montpellier, France on Wednesday March 16 opened the door for Japan to win both singles gold medals at the competition for only the third time.
Chen, an Olympic gold medalist in Beijing last month, retired with what is believed to be a lingering hip injury. The three-time world champion was on course to become the first American since Scott Hamilton (1981-84) to win four consecutive world titles.
The first hint that something might be up with Chen came on Tuesday, when a conference call he was supposed to have with the media was canceled just 30 minutes before it was due to start. Olympic champions are notorious for skipping world championships after winning gold, due to media and sponsor obligations, but Chen seemed determined to compete until the last minute.
The American men's team will now consist of Vincent Zhou, Ilia Malinin and Camden Pulkinen.
In Chen's absence, Beijing silver medalist Yuma Kagiyama becomes the favorite to step onto the podium in France. A win there would continue the 18-year-old's phenomenal rise. In two short years, Kagiyama went from Japanese junior champion to Youth Olympic titlist to Olympic medalist.
Among women, while Russian skaters were banned from competition by the International Skating Union following the invasion of Ukraine, Kaori Sakamoto, Olympic bronze medalist in February in Beijing, is now in charge to win her first world crown.
Daisuke Takahashi and Mao Asada were the first two skaters to win both singles titles for Japan when they accomplished the feat at the 2010 World Championships in Turin, Italy. Yuzuru Hanyu and Mao repeated the feat at the 2014 World Championships in Saitama.
Russia took three of the top four spots in Beijing via gold medalist Anna Shcherbakova, silver medalist Alexandra Trusova and fourth place finisher Kamila Valieva. With those three out of the equation, Japan has a very good chance of winning four singles medals in Montpellier, which would mark their world championship record.
Japan has won three singles medals at the world championships twice before – in 2007 (Miki Ando – gold, Mao – silver, Daisuke Takahashi – silver) in Tokyo, and in 2014 (Mao – gold, Hanyu – gold, Tatsuki Machida – silver).
Along with Kagiyama, Beijing bronze medalist Shoma Uno, Sakamoto and Wakaba Higuchi, who came fifth at the Olympics, the Hinomaru could feature prominently at the singles medal ceremony in France.
Hanyu having withdrawn from the world championships due to his right ankle injury, Japanese junior champion Kao Miura was to take his place in the team. In an odd twist, Miura was going to skate first at the senior world championships and then again next month at the postponed and moved junior world championships in Tallinn, Estonia.
The world juniors were moved from Sofia, Bulgaria last month by the ISU due to continued concerns over the Omicron variant of COVID-19 in the country.
However, the Japan Skating Federation announced on Thursday afternoon that Miura injured his left quadriceps on Tuesday and would be replaced in the France squad by Kazuki Tomono. Miura said in a statement that he still hopes to compete in the world junior championships.
Mana Kawabe, the third member of the women's team at the Olympics, will once again support Sakamoto and Higuchi at the world championships.
The pairs team of Riku Miura and Ryuichi Kihara, who finished seventh at the Olympics, will also be in contention for world championship medals with gold medalists Wenjing Sui and Cong Han and the rest of the Chinese contingent jumping the event.
Russian silver medalists Evgenia Tarasova and Vladimir Morozov, bronze medalists Anastasia Mishina and Aleksandr Galliamov, and fourth place finishers Aleksandra Boikova and Dmitrii Kozlovskii are all barred from competing.
There will certainly be a lot of interest in ice dancing, as Takahashi and Kana Muramoto are taking part in their first worlds together.
Spring Cup
Japan has sent five skaters to this week's Coupe du Printemps, which kicks off on Friday in Kockelscheuer, Luxembourg. Kazuki Tomono, Tatsuya Tsuboi (senior men); Rion Sumiyoshi, Rinka Watanabe (senior women); and Ami Nakai (junior women) will all take to the ice at the annual event.
According to the entry list reviewed by Ice Time, Japan have a very good chance of finishing 1-2 in the senior men's and women's competitions.
German champion Aya Hatakawa, whose parents are Japanese, was forced to withdraw from the Spring Cup due to tonsillitis.
New rink for skating icon Mao Asada
Encouraging news emerged earlier this week, when plans for a new ice rink in Tachikawa were first revealed on Twitter by a follower who follows patents. The Mao Rink Tachikawa Tachihi is expected to be completed in the fall of 2024. Japan can still use new rinks, as getting ice time in the country for practice is a constant problem for skaters.
Tachihi Holdings, whose main business is real estate, is the company that will build the ice rink named after three-time world champion and Vancouver 2010 Olympics silver medalist Mao, who is now 31 , retired from competition in 2017. She has performed in over 200 shows in rural areas in recent years on her Mao Thanks Tour.
It is unclear at this stage exactly what role Mao will play at the rink. She could be a co-owner, manager or coach. Maybe all three.
IMG's Mariko Wada, Mao's longtime agent, did not respond to an Ice Time email asking for clarification on Mao's position.
Veteran coach forming a new club
Mihoko Higuchi, the longtime assistant to legendary coach Machiko Yamada, announced on Twitter this week that she was leaving to form her own skating club in Nagoya under the name LYS (Let Yourself Shine). Higuchi was perhaps best known for her work over the years with Uno.
In a post on LYS's website, Higuchi paid tribute to Yamada, whom she quoted saying, "I want you to not only improve your skills and humanity, but also showcase the abilities of each skater and make them shine like that person."
Higuchi expressed his gratitude for his long association with Yamada, which has coached Midori Ito, Mao, Yukari Nakano, and Mako Yamashita, along with many others over the years.
"I am so grateful to Coach Machiko Yamada, my teacher who took care of me. I would like to be a club that can improve the world of figure skating," Higuchi wrote.
Follow Jack and the figure skating news on our site dedicated to sport, SportsLook.
Author: Jack Gallagher