Colorado mother assaulted at roller rink, knocked out by man in front of her children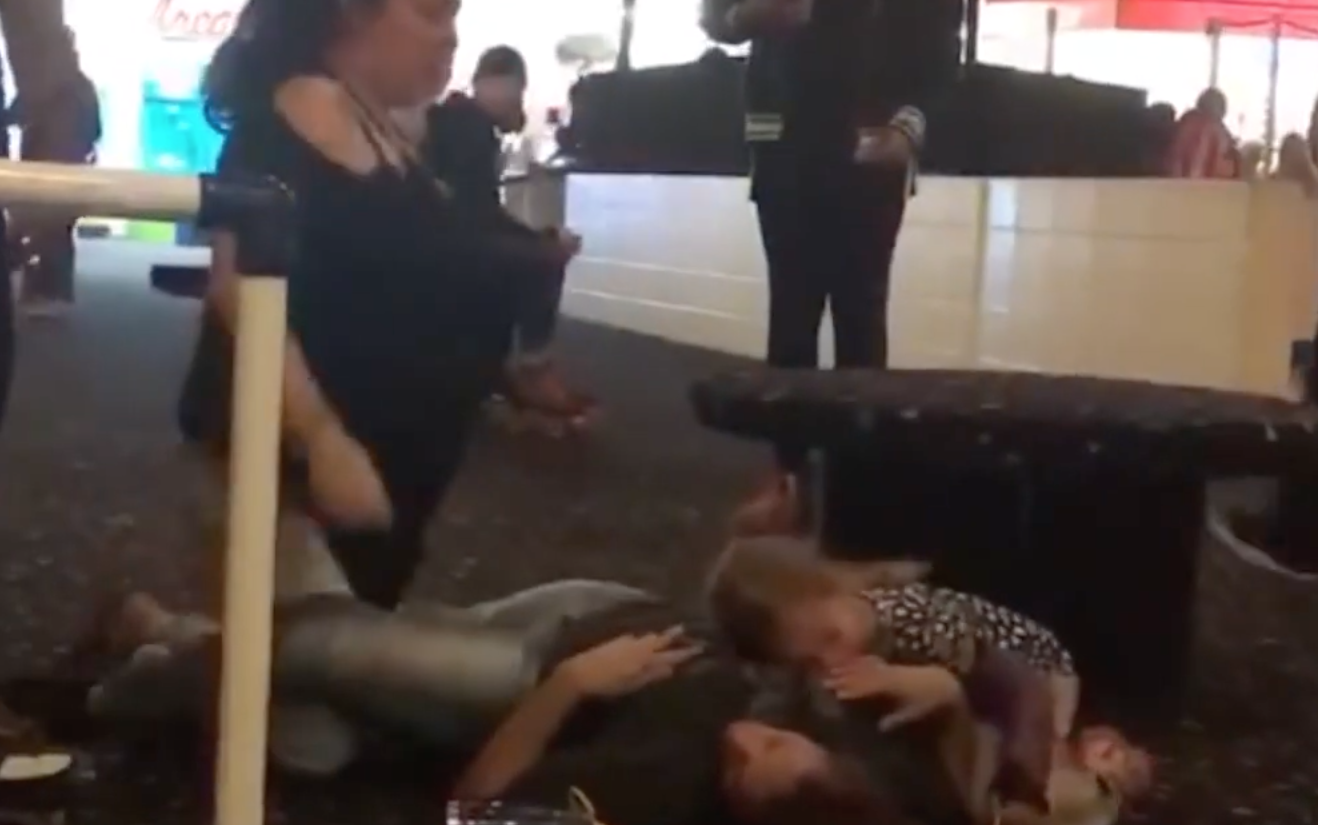 Colorado mother assaulted at roller rink, knocked out by man in front of her children
A Colorado Springs man was arrested over the weekend after a mother was brutally assaulted in front of her two children at a local ice rink.
Monique Reetz said she passed out after receiving a sudden kick in the head from the husband of a woman who assaulted her on Saturday in Skate City on North Academy Boulevard in Colorado Springs. The incident was captured on video and uploaded to Facebook.
The mother told KDVR that she suffered a concussion and internal bleeding after being hit and dragged by another woman during the confrontation, which was allegedly triggered by a plastic skating aid she obtained for her 13-year-old son. The boy is said to have a rare genetic disease, a form of leukodystrophy.
In the clip, the women can be seen exchanging blows before Reetz is brought to the ground. A man standing next to Reetz then stomps her head, as her daughter walks up and rests her head on the mother's chest. A Skate City employee then rolls into the frame.
The pictures don't show the moments before the fight, but a skating aid is clearly visible. None of the other customers or staff immediately attempted to break the law.
The attacker, who has not been charged, has been identified as Alana Arguelles. Her husband, Alfredo Arguelles, was arrested by officers from the Colorado Springs Police Department for third degree assault and child abuse. He has since been released.
According to Reetz, the woman took her son's skate trainer with her. "I walked over to her and said, 'Hey, did you take my son's rolly?' and she automatically started going mad, "she told KDVR. The mother said she was forced to defend herself in the face of a barrage of beatings.
The couple allegedly responsible for triggering the attack have deleted their social media accounts, local media reported. The video was first uploaded by Natascha West, who said she was posting the clip in an attempt to identify the man and woman who attacked the mother, her niece.
The clip, marked as sensitive, has been viewed hundreds of thousands of times and elicited hundreds of comments, with the majority expressing shock at the cruelty of the attack.
A representative for Skate City, who has not been identified, told KRDO he will await the results of the police investigation to determine if anyone will be banned from the premises. The owner said seeing adults fighting in front of families and children "makes him sick".
Reetz wrote on his own Facebook account: "I just want to thank you all for all the support !! It was very devastating not only for me but especially for my children!
"They didn't deserve to go through this !! I would never put my kids in such a situation but I had to protect myself when someone comes to charge me !! She added in a comment:" I would do anything to protect my children !! I just hate that they had to go through this [you] to know!"