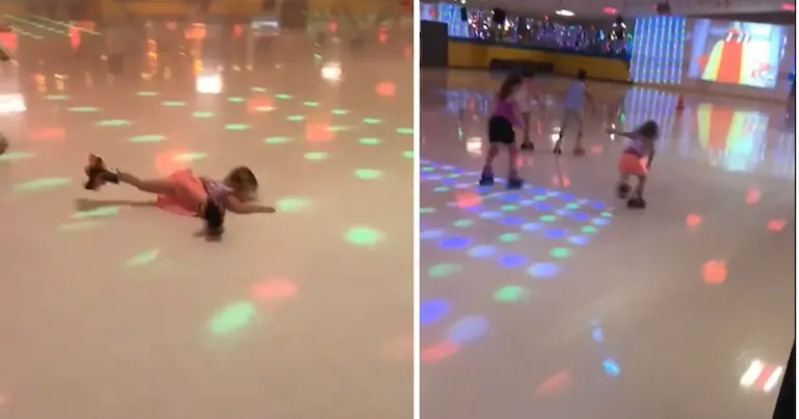 A young girl falls during a roller skating race and then gets up again
A video that surfaced on social media has gone viral again for all the right reasons.
The video shows a four-year-old girl who has been more resilient than any other adult.
In the video, the little girl named Meiah from Hudson, Massachusetts can be seen competing with several others in a roller skate race. After a powerful start, she falls. However, she does not let this fall decide her fate in the competition. She gets up once more and guess what, she wins the race too. The video was originally posted to TikTok by Meiah's father Anthony Dugas in 2020.
Anthony Dugas once again shared his daughter's video from the race on Instagram.
He wrote that the video on TikTok has garnered over 500 million views. "For those who remember, Meiah was only 4 years old. It was a race for children up to 8 years old. This video has been viewed over 500 MILLION times since its release in 2020. It's going viral again and I want the world to see how such a fighter (sic) she is, "he wrote as he shared the video.

This video was taken when Meiah was only four years old. She started off with total aggression, but within seconds she fell. However, she gets up, gets back on track and even wins the race.
Meiah is now eight years old and has become a skater pro.
Internet users adore four-year-old Meiah who skated very diligently.